Microsite design, logo design, and a stellar creative partnership? Don't mind if we do!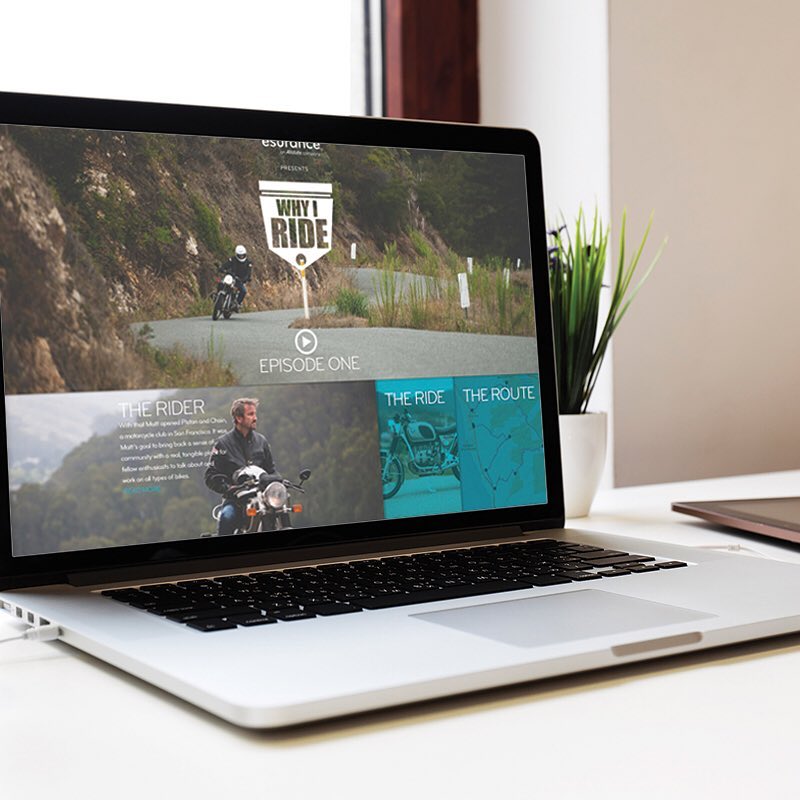 The team was talking about some of our favorite projects and partners this last week and everyone unanimously agreed that the Why I ride campaign for esurance was by far one of our favorites.


We were lucky enough to partner with Alchemy Creative, our go-to video shop, for this rad project. They created the epic videos while we did the branding and site design.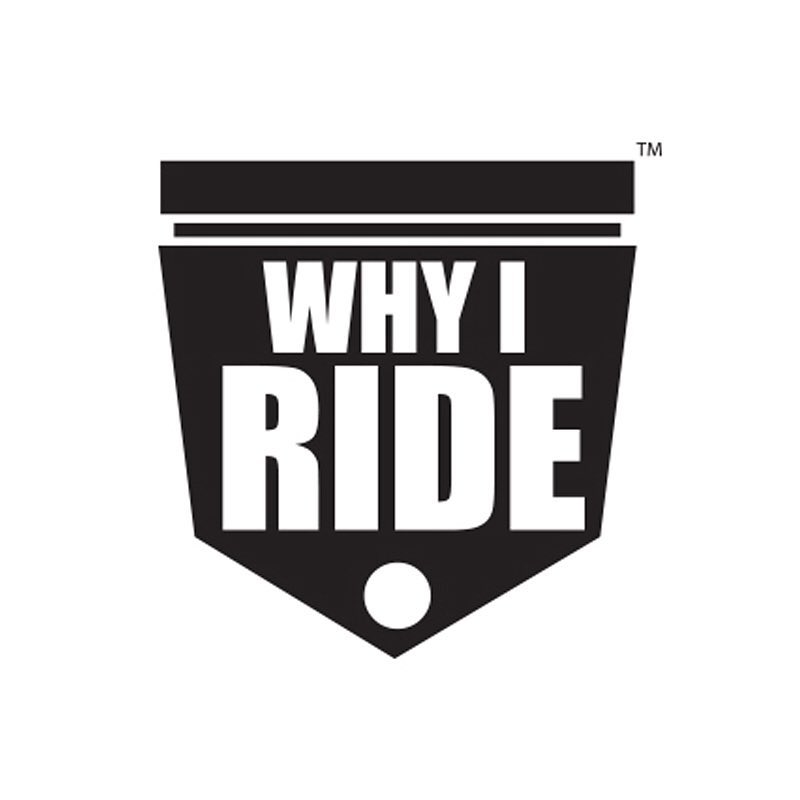 Experiential marketing campaigns like these are a blast to work on and typically have really strong ROI for your business. We always talk to our clients about their customer "personas" and how they can best cater to them. In this case, esurance was focused on motorcycle insurance and how best to appeal to that niche of their potential customer base.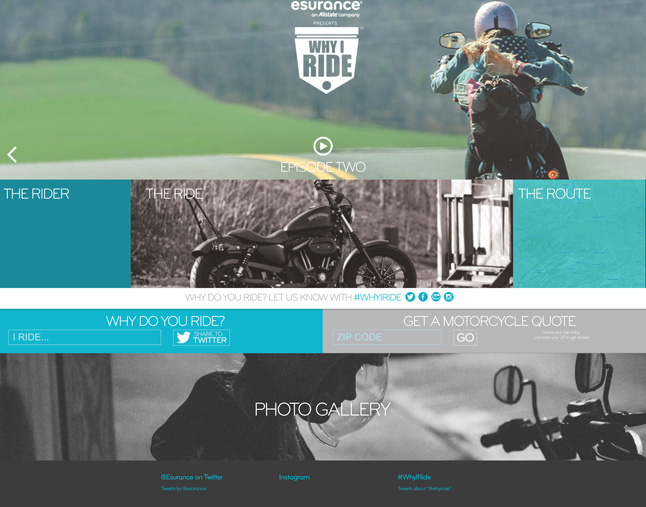 Leaning on a narrative based experience that ties in deeply with the ethos of motorcycle riders, this marketing campaign was such a resounding success that it went on for an additional chapter.


Are you looking for a unique marketing campaign? Our team can help with each phase of the process, from the original strategy through execution and analysis. Contact us today to learn more about how we can partner together.