Taking a children's classic and modernizing it for today's audience
We've been lucky enough to work with the incredible team at Poptropica, the popular online kids game started by Jeff Kinney (author of the Diary of a Wimpy Kid books!).


The Poptropica website has gone through a lot of iterations over the years and was feeling disjointed and out of style. Our goal was to create a flexible site design that unified the overall aesthetic and would appeal to a more modern audience.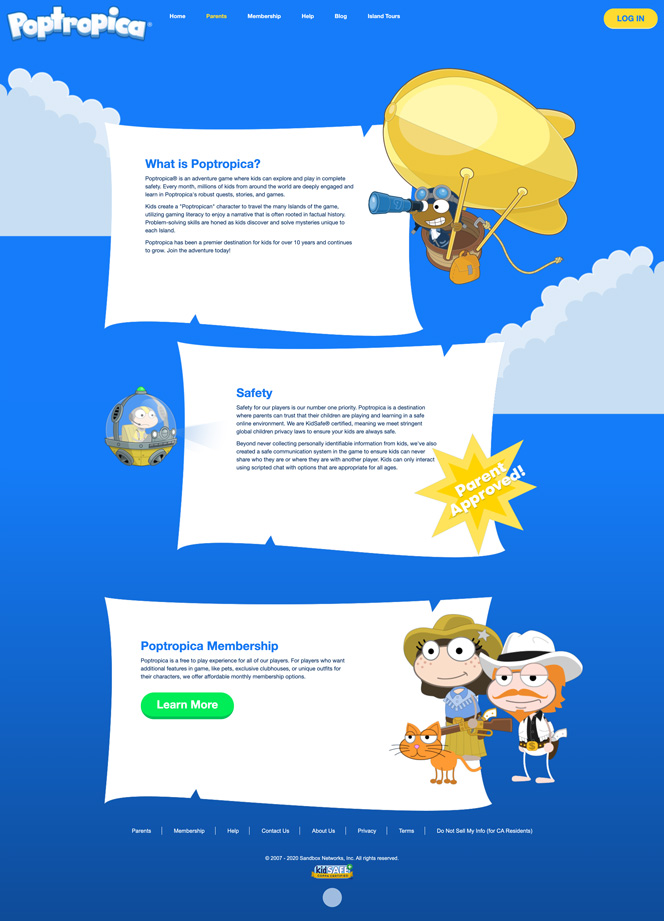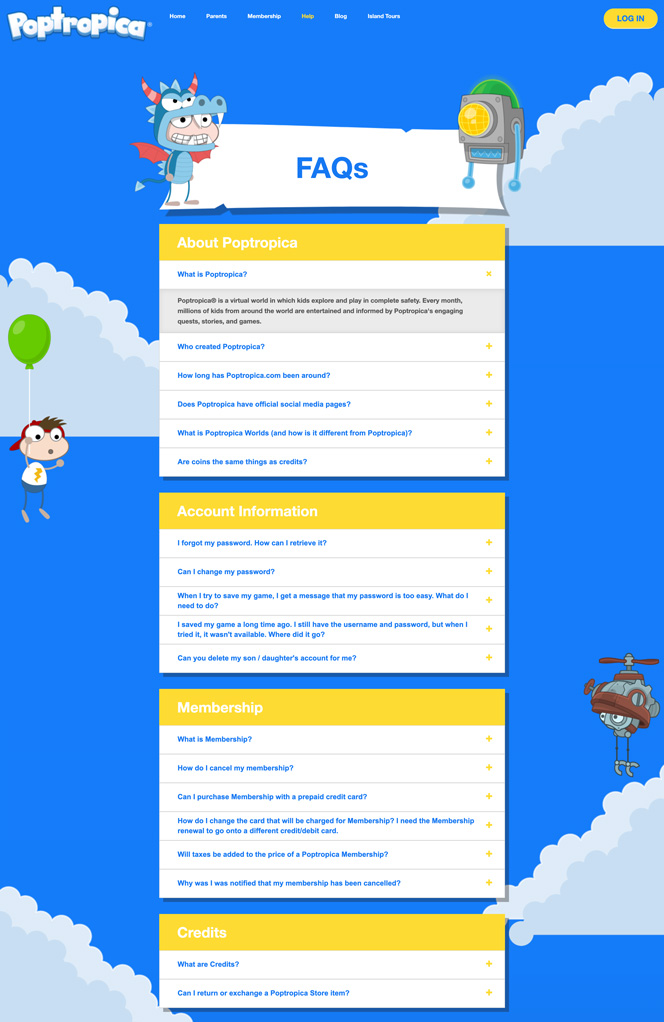 The focus was on the core pages that kids and parents access. It included a universal header and footer design, SEO optimizations (Hello, metadata!), and complete mobile responsiveness throughout. Keeping the design aligned with the well-established branding was critical and super fun given all the amazing character art available in their style guide.


We also designed a clean marketing landing page to help drive kids arriving from the Pop teams paid UA directly into the game without distraction. Page load times are quick and conversions from landing on the site to entering the game jumped considerably.


Looking to redesign your website and wondering where to start? Contact us today for a free consultation!