Elevated packaging design and client-inspired logo for the newest cocktail tonic in SLC
Packaging design is one of our favorite things to work on here at Salt Flat Studios, especially when the client has a keen eye for design and already has some great packaging design inspiration to share.


BarDaddy creates premium cocktail syrups and owner Ryan knew exactly what he didn't want in his branding and packing. The cocktail syrup industry has a pretty defined aesthetic right now and Ryan wanted to break that mold with something fresh and clean.



The logo design process started with some designs Ryan had already worked on himself that needed refinement. After a couple rounds of designs we landed on one that reflected his goals for the brand.


The packaging design process involved a lot of collaboration based on inspiration Ryan had from other industries. We always recommend researching brands and designs that you think align with your brand aesthetic, especially for your client personas. Packaging design involves a lot of information design. While the labels needed to be consistent they also needed to quickly convey various flavors and ingredients. After a couple quick iterations we landed on this beauty: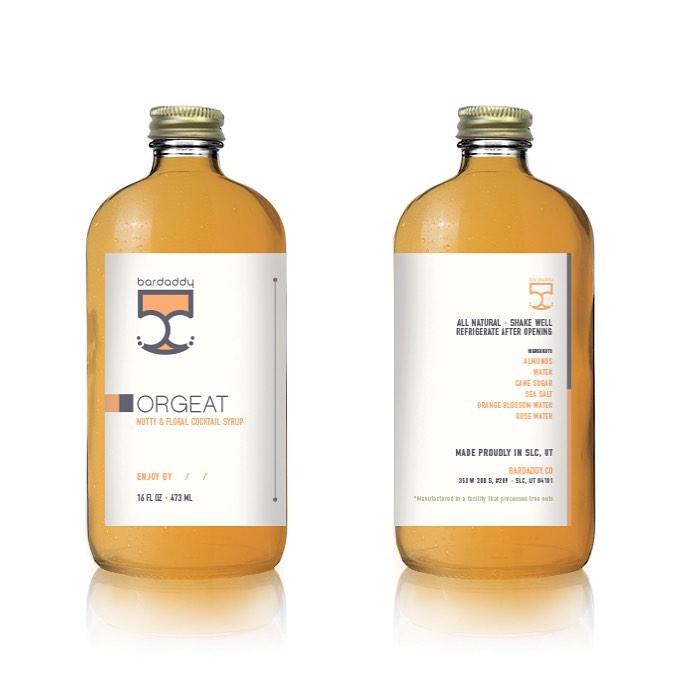 If you're looking for a product packaging design company contact us. We're happy to chat about the product packaging design process!